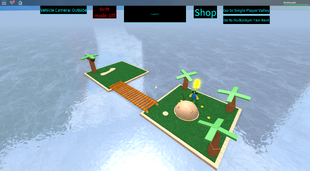 The Twin Islands
The Twin Islands are used as a place to take Noob Beard to. As the name suggests, there's two islands connected with a bridge. On one side is a Wild David Palm. On the other, is Noob Veard standing behind a pile of sand with coins and a shovel in it surrounded by Tame Block Palms.
The Twin Islands Donut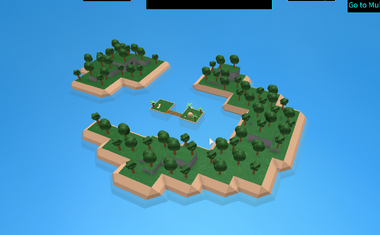 The Twin Islands Donut was created by woodMrDolalan. It surrounds The Twin Islands, and that's about it, really. On the small part, separated by the first by holes which someone made by eating a bit of the donut, is a hole with a wall - on the other side is a tree with a dark "leaf". My theory is that you have to touch/click the dark "leaf" and then the wall on the other island will open... But, that doesn't work - although I do believe that is what woodMrDolalan intended...
Trivia
This is a fan made island.
There is NO secret there.