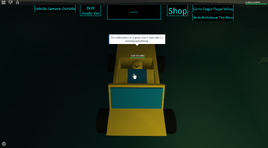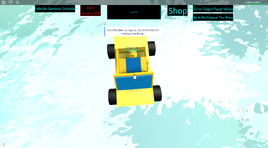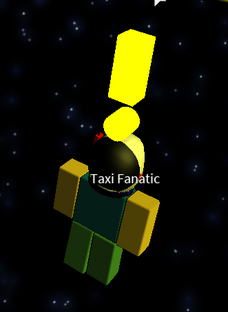 Main Place
The Taxi Fanatic is a true taxi fanatic. He lies inside an inflatable Yellow Convertible Taxi on the water in the pool in the roof of the David83335 Tower. When interacted with, he'll state that he feels as if it's missing something...
Place of Mystery
The Taxi Fanatic is in the Place of Mystery because he has heard that There were rumors that the Summer of 2015 Legendary Brick Car event glitched and spawned a DIY Taxi of Legend up here in space. Sadly, he couldn't find the DIY Taxi of Legend. You wouldn't happen to know where he can find some other cool taxi themed stuff in space would you?
Trivia
This NPC is only used for Quests...