"WHERE AM I?!?!"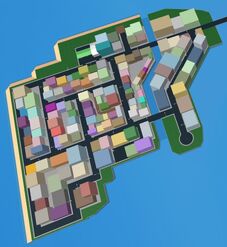 Information
Split Island was created by woodMrDolalan. A rather big island, requiring time and dedication. It has 9 noobs, Mr. Nob and 6 Locations. It was added on the 2nd of the 12th of 2016. Or, for some people, the 3/12/16. It has narrow streets, causing some drivers to get lost.
Locations
Ocean Alley
Alley
Taco Corner
Gas Station
Stack Of Trash Cans
Circle
Trivia
Before woodMrDolalan named it, it used to be called "The island with the canal"
Ad blocker interference detected!
Wikia is a free-to-use site that makes money from advertising. We have a modified experience for viewers using ad blockers

Wikia is not accessible if you've made further modifications. Remove the custom ad blocker rule(s) and the page will load as expected.