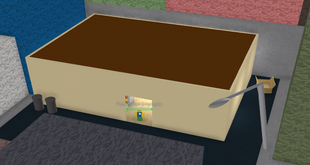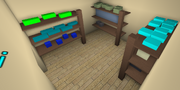 "WHY CAN'T I BUY ANYTHING?!?!"
Information
The Poor-o-Mart is located on The Island with a Hill. Like a random store, it has shelves of... stuff. However, like most stores, you can't buy any. It has a mini-storage room behind the counter. The only thing different in there is the shelves. It has one NPC.
Trivia
There's a box next to it. (POSSIBLE BOX TAXI?!?!) (Nah, jk. That would be cool, though...)
There's no cash register.
Ad blocker interference detected!
Wikia is a free-to-use site that makes money from advertising. We have a modified experience for viewers using ad blockers

Wikia is not accessible if you've made further modifications. Remove the custom ad blocker rule(s) and the page will load as expected.