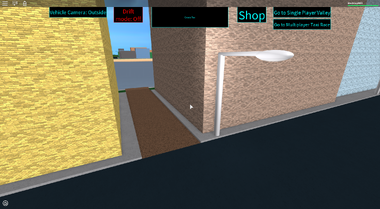 "TO THE MOOOOOOOOOON!!!"
Information
Ocean Alley is a tiny alley located on the bottom side of Split Island. It leads off to the ocean, with a ramp at the end. There are no NPC's here.
Trivia
You may think it is, but the ramp isn't big enough to fly to the taco factory with golden wall driver without rockets.