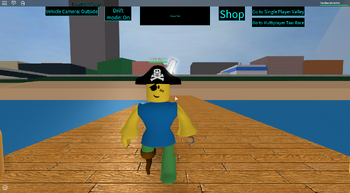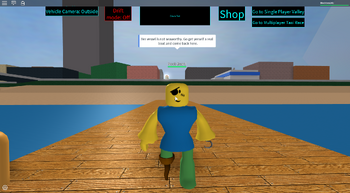 Noob Beard
Noob Beard is a NPN. (Non-playing Noob) He stands at the end of Noob Beard's Dock. He only gets in the Water Taxi unless you force him in another taxi. If you do, he won't ask to go anywhere.
Trivia
Noob Beard says different things to the Player if they're late or on time. On time, he says "Yer a great captain! (Money)", "Yer a quick sailor! (Money)" and "I guess this means I owe ya some loot. (Money)" when late, "could've sailed the seven in the time it took ye to get here. (Money)", "Me crew's already gotten all the treasure! (Money)" and "Ye shouldn't be pilotin a ship with two hooks for hands. (Money)"
Noob Beard used to not have a hat.
Ad blocker interference detected!
Wikia is a free-to-use site that makes money from advertising. We have a modified experience for viewers using ad blockers

Wikia is not accessible if you've made further modifications. Remove the custom ad blocker rule(s) and the page will load as expected.