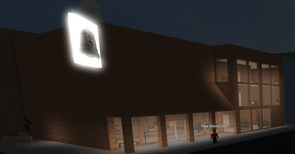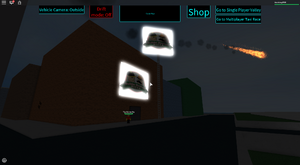 What it is
The Builder Brothers Pizza Restaurant is a location in "Taxi Simulator: Brick Cars Edition" It has only one NPC in it known as "Pizza Delivery Guy". It has a sign. It is on the David83335 Tower side of the bridge, next to the Race Track.
Trivia
On the side of the building, there is graffiti that says "TAKOZ ROOL" It is believed that Mr. Noob (Angry) put it there.
It used to be closed but after 17th of may it have finally been opened after "WoodMrDolalan decided that 2 years is long enough to wait for the Builder Brother's Pizza Place to open so he can order a pizza and opened the doors himself!"