Bugs, Glitches and Things you shouldn't be able to do
Glitches
Seat glitch: Mostly done when lagging. You can't sit in your seat properly.
Fli, fli glitch: Random occurance.
Double Taxi: Random occurance. (I think) Pretty sure it only happens on Champion's boulevard.
NPT (Non-Playing Taxi) glitch: Occurs when NPC's get back inside your Taxi after you deliver them.
Round and Round goes the Taxi: Not sure what makes this glitch occur.
Transparent Taxi: Random Occurance. Happens when you zoom out.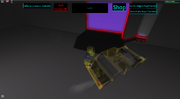 Bugs
Out-of-place Wheels: Random occurance.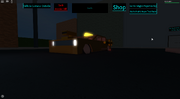 Ghost Particles: Happens randomly after a wheel of your car touches a certain brick (Can be done with the bricks of the Golden Wall Driver)
Shop block break: Not sure what makes this occur. Changes the floor of your shop level. (Happened as I bought Shop level 4)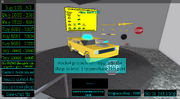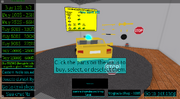 ==Things you shouldn't be able to do, but you can==